Cucumber Cream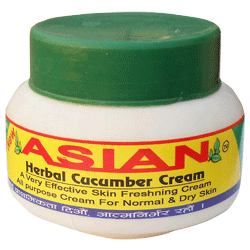 How to used
locally apply/ massage into skin and rinsed with warm water.
Ingredients – Chandan, orange, neem, garlic powder, cucumber extract known for its refreshing and hydrating properties.
Essential features:-
– Dermatologist tested
– Hypoallergenic
– won't clog pores
– Masks for nourishing or clean sing
A very effective skin freshning cream all purpose cream
for normal and dry skin.